Kalas
Ride on,
stand out!
Pre jedného z najlepších výrobcov cyklistického oblečenia na svete sme po dvadsiatich troch rokoch navrhli novú komunikačnú stratégiu, claim, hashtag a novú vizuálnu identitu.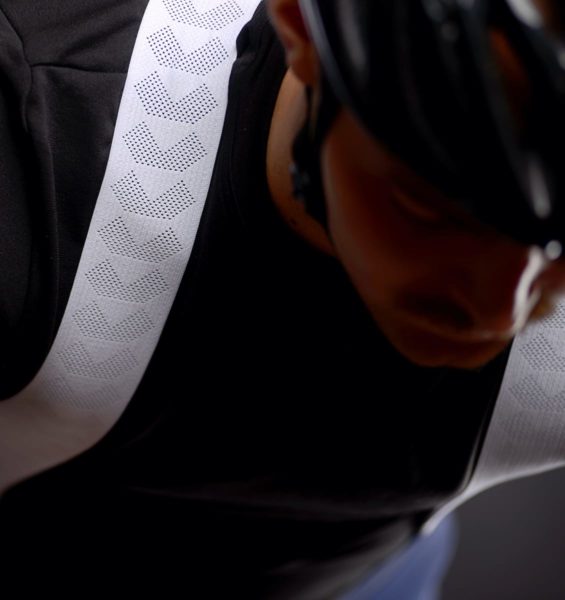 Opinion by Jakub Věncek,
CMO of Kalas:
The original Kalas logo was registered in May 1996 and has been trademarked in over twenty countries. Since then over four million products have carried this logo. Although much loved for its genuine authenticity the original logo had become impractical in the modern digital age, with no clear solution for a portrait version and being difficult to read online when used as an avatar.
"We wished to develop a modern and versatile identity that reflected the brand's ambitions. One aspect we focused closely on was the development of a distinctive symbol that is effective as an icon or avatar, for use in social media. The new "K" symbol is strikingly different and in time will become instantly recognisable as Kalas.
But the new logo is only one part of the story. In creating a new identity we have also selected a new title typeface which is very distinctive."
Opinion by Armin Vit
– published at Brandnew:
The old logo was kind of great and if I am counting correctly I believe those were zero fucks given about whether it was typographically right or wrong, good or bad. It definitely looked dated so I do think its time had come. The new logo, to its credit, does not take the easy way out with a generic sans serif and instead goes with a customized wordmark with plenty of personality.
If you have been reading Brand New for a modest amount of time you know that I hate
unicase… this is the first time I really like the unicase approach as its very well done and allows the "a"s to stand out in a similar way to the "a"s in the old logo. I really like those notches in them. The monogram is cool too although I'm still not sure why there would be what appear to be two "K"s but, again,
visually it's strong and pairs very well with the wordmark. Not much to see in terms
of application — I kinda wanna see where that tagline font is headed — but I thought the logo was unique and interesting enough to get into it.