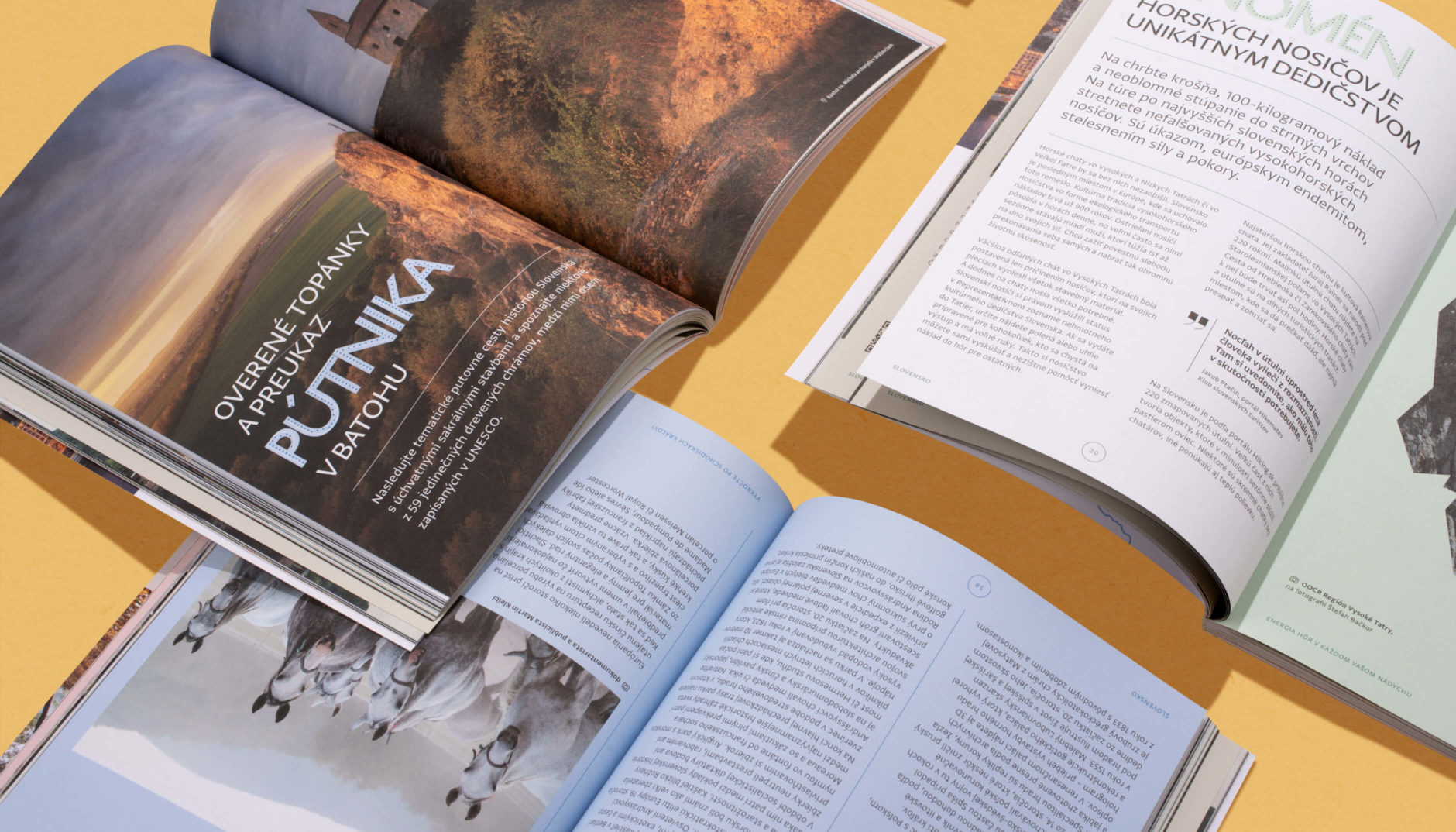 The most important brochure about tourism in Slovakia distributed worldwide.
But first:
Does it make sense to create a printed brochure in today's digital and sustainable world?
Yes, it does—as long as you create one that nobody wants to throw away. Rather than a boring old brochure, we've worked to create a modern and attractive 120-page magazine.
We sincerely believe that, in these difficult post-pandemic times, this brochure can bring more visitors to Slovakia. It's modern in both visuals and content, and we can't wait to see how its foundation will be used in future updated editions and thematic issues.