Digital Design
Motion & Video
Visual Identity
Web Development
Fingera is a biometric attendance and access system, powered by Innovatrics, one of the world's leading companies offering biometric solutions. Fingera simplifies attendance tracking for employees and helps companies prevent inaccurate attendance records, as well as control the safety of their premises. This is the main point we reflect in Fingera's logo and symbol – you have a perfect overview of every employee, every second, everywhere.
Fingera's visual language must evoke biometry, accuracy, realtime, and trust. They offer the best solution in the CEE region. On top of that, as was the main purpose of the redesign, Fingera must appear modern enough to compete with brands from the wider region.
During the process, we've redesigned all of the brand's assets. The modular identity combines fresh 2D animations with footage from real life. Designing all of the brand applications – from the mechanics' dress code, through the product UI, to the complex website – allowed us to use a consistent and distinct visual language.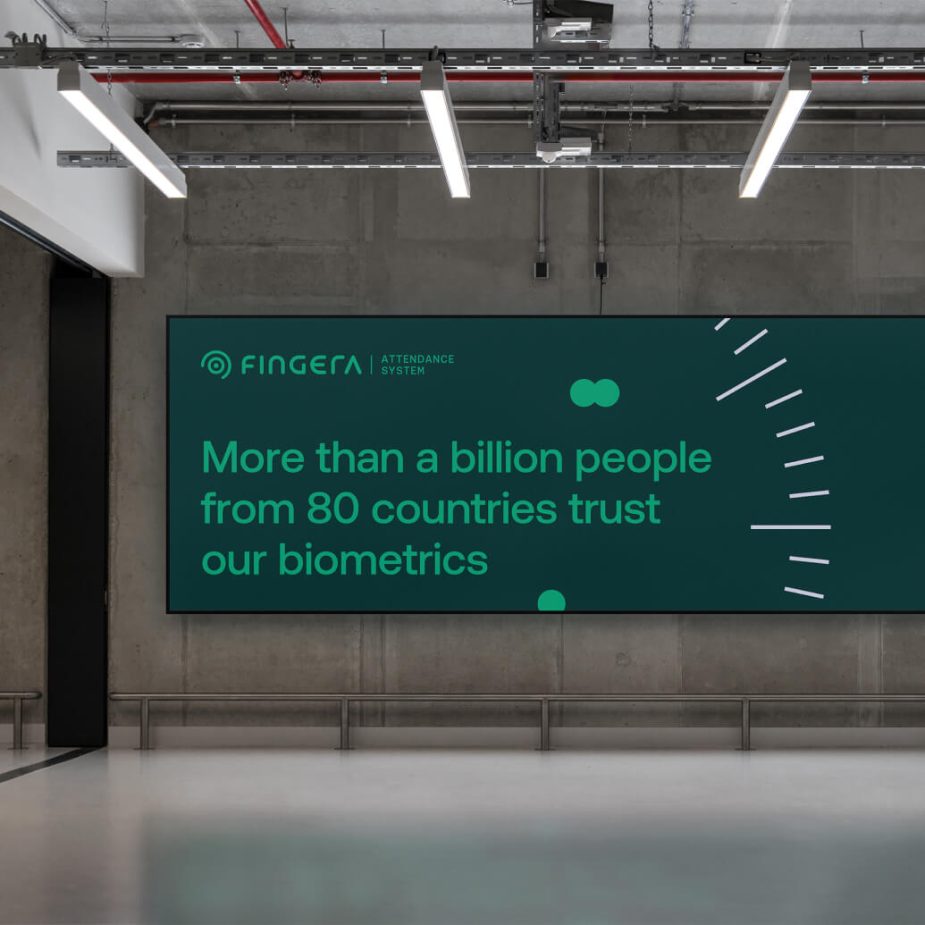 Fingera's previous website, also designed by our studio, had been in use for over six years. In that time, their business has expanded – and so has the scope of their services. Originally, the design reflected the company's maturity, setting it apart from the competition with a bold layout and a focus on information over complex graphics. The redesign takes the modular identity to the next level, weaving in a metaphor of constant movement, arrival, and departure.
On the technical front, the web is powered by WordPress and seamlessly linked to a CRM system, ensuring fast responses to inquiries. The modular design system, coupled with a myriad of adjustment options, empowers administrators with the flexibility needed for their own content creation.