Brand 3D Design
BrandAligned UX
Digital Design
Motion & Video
Web Development
Our original assignment was to create a new website for holoride.com. When we started working on it, however, we felt the need to go beyond that and push the entire Holoride brand further.
Together with our Munich team, we prepared a presentation based on our BrandTruth™ strategy and sketched out two basic approaches to the brand—from a much broader perspective than the original assignment required.
The team at Holoride appreciated our efforts and, together, we found the right way forward. In addition to the website, illustrations, and UI product icons, we worked with Sorrywecan to prepare new photos, key visuals, and promo videos.
Strategy
The project's target group was a particular challenge. Engaging the Gen Z audience as a relevant brand, while staying acceptable to their parents who often make the first purchase decision, became our main goal.
Together with the client, we worked to find some guidelines and limits to lead the appearance and expression of the brand. At the same time, we were debating on how to position holoride at this stage of its product, and as a company: a multifunctional VR tool for spending time in the car, or one that prioritises gaming and making the car experience more fun.
Multimedia
Content
Another challenging part was the different types of content found on Holoride's website. Yes, it's selling a VR headset, but it can't look like a hardware company. Yes, it's working with Audi, but it's also open to other brands. Yes, it has its own blockchain coin and NFTs, but it shouldn't lean too far into crypto aesthetics. And, at the end of the day, the most interesting thing will actually be the games in holoride's library—which will be developed and added gradually.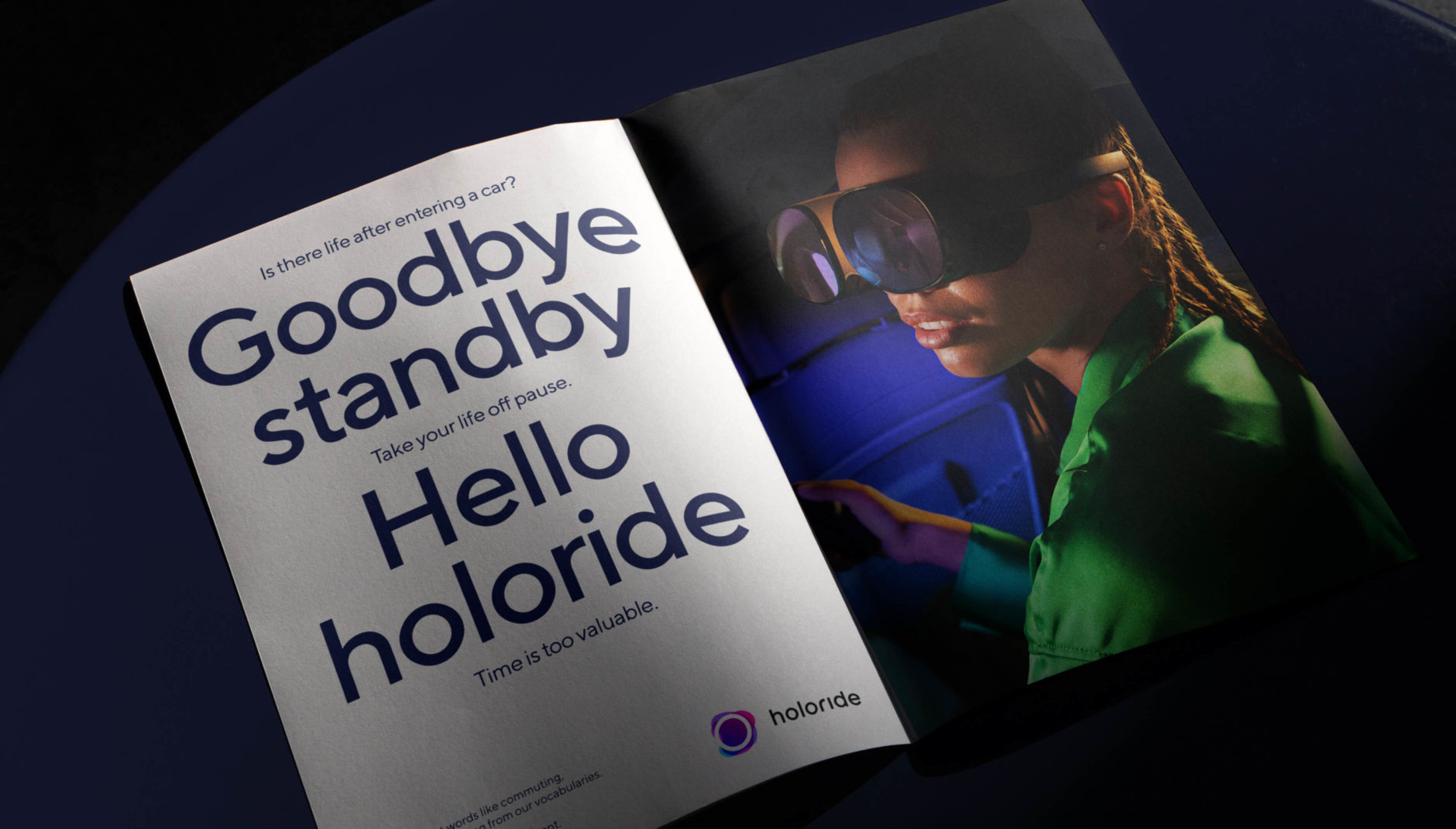 Website 

Design and 

Development
When creating the website, we focused on correctly designing each module, so that they can be developed individually and remain connected in all contexts.
The design also included micro-interactions and animations, which will be added gradually. The Library subpage became visually specific—its purpose is to foreground the games and the content that you can experience through holoride.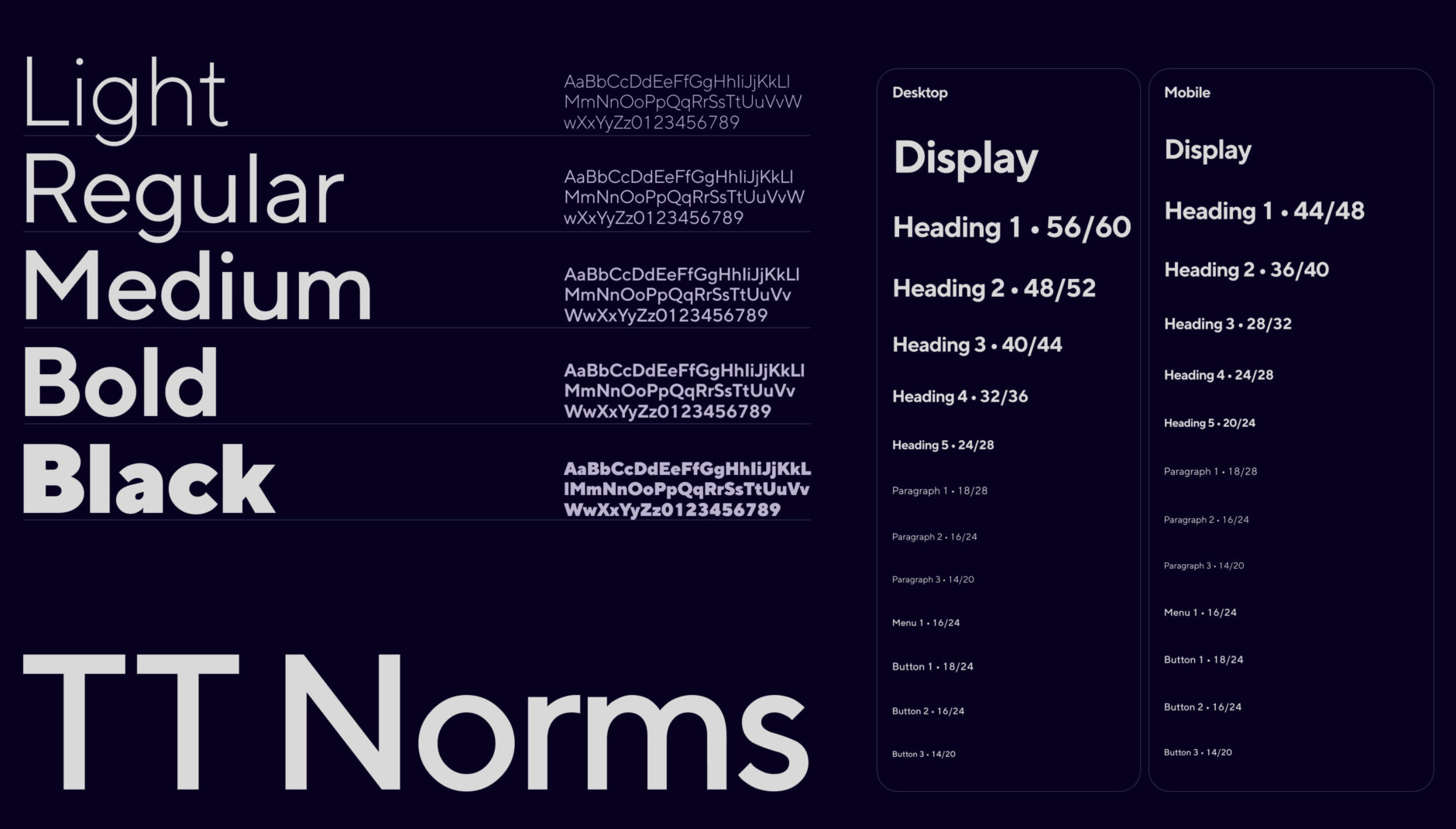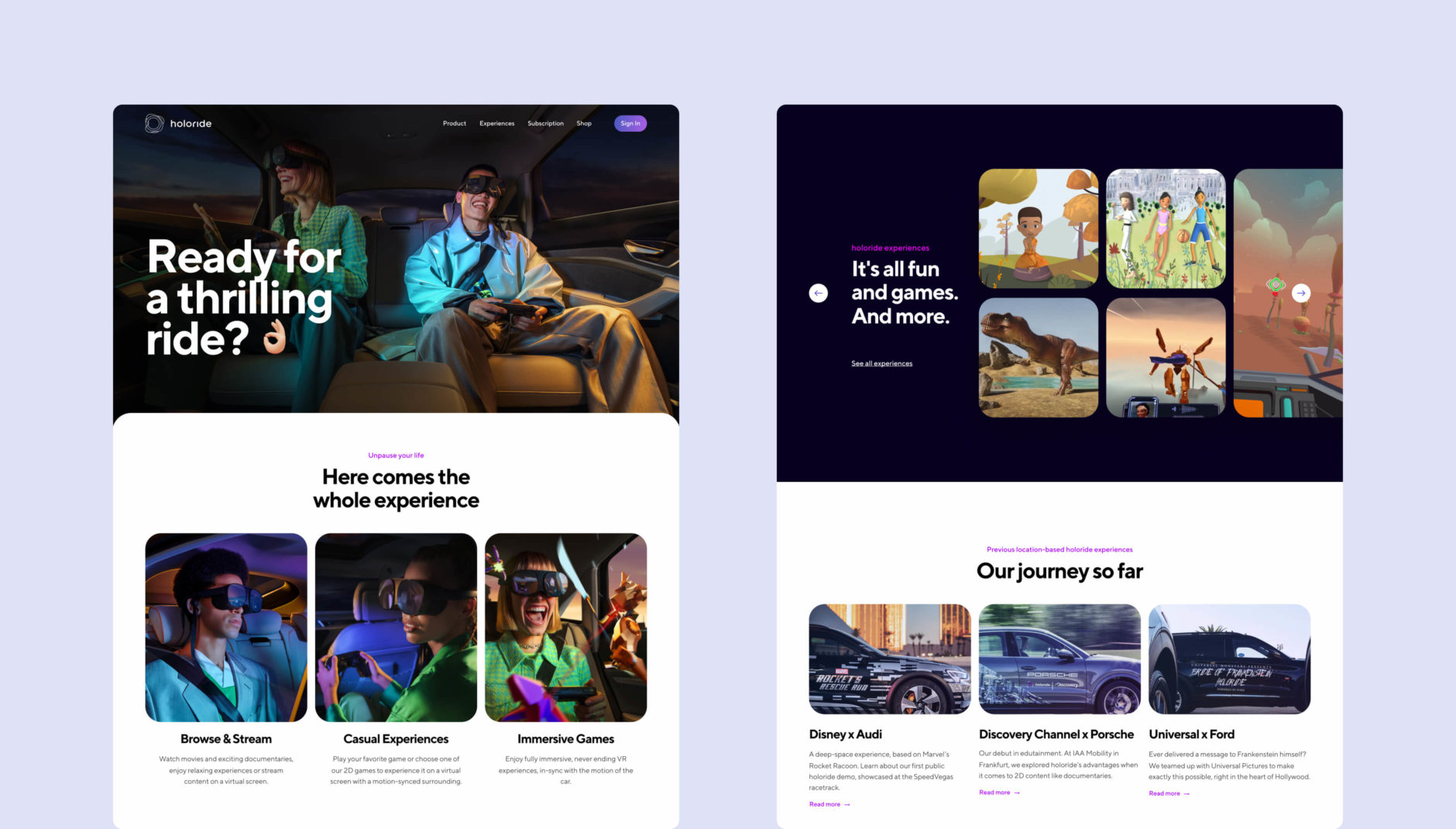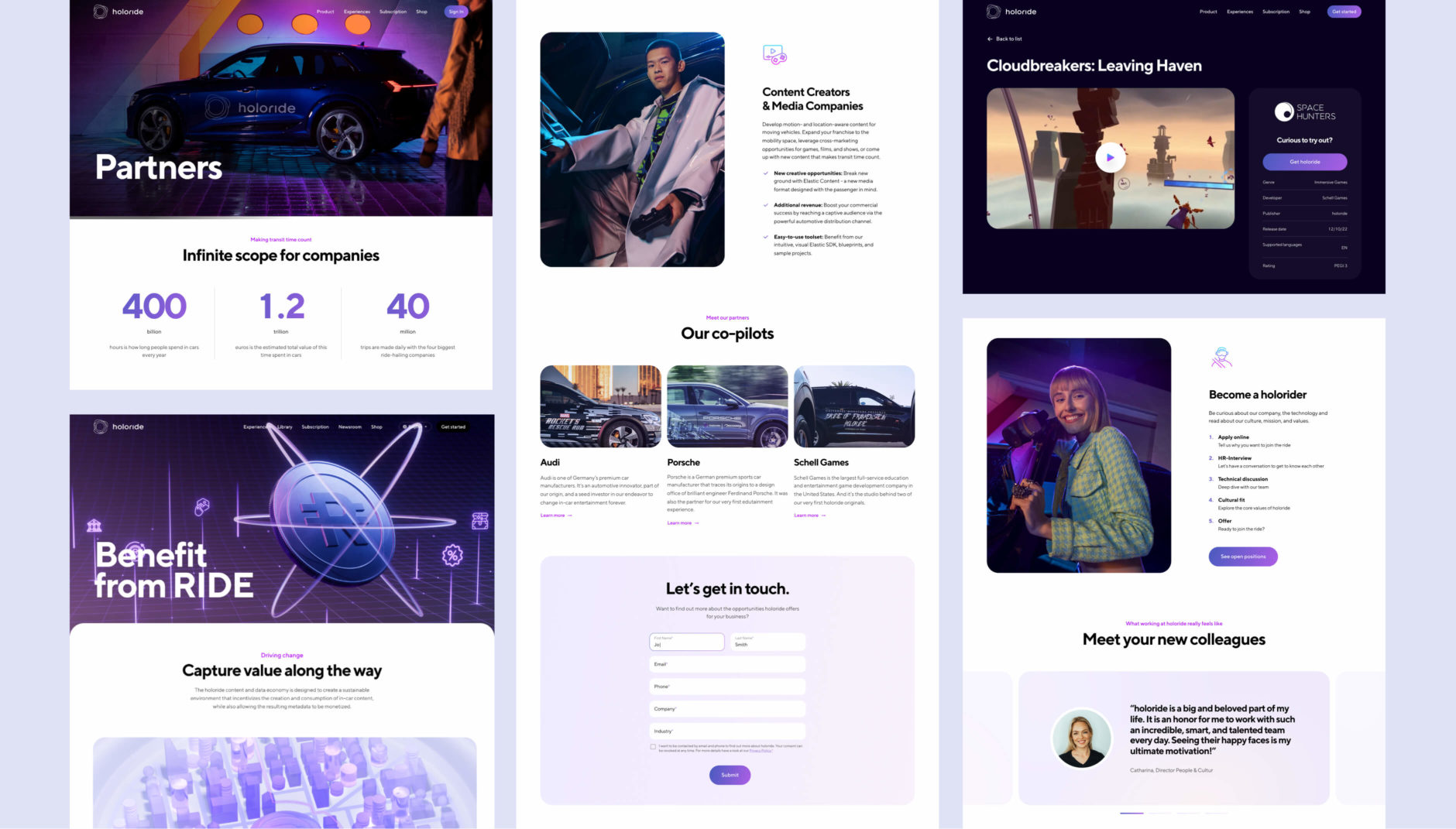 The entire project was heavily influenced by our collaboration with Sorrywecan and the Humanoid Research Lab, who have brought a bold aesthetic perspective to the table.
On top of the photos, key visuals, and the main video, we replaced static product photos with 3D rendering, which allowed us better work with the objects and which will make future maintenance much easier.